Dr Anil Sharma
Anil
---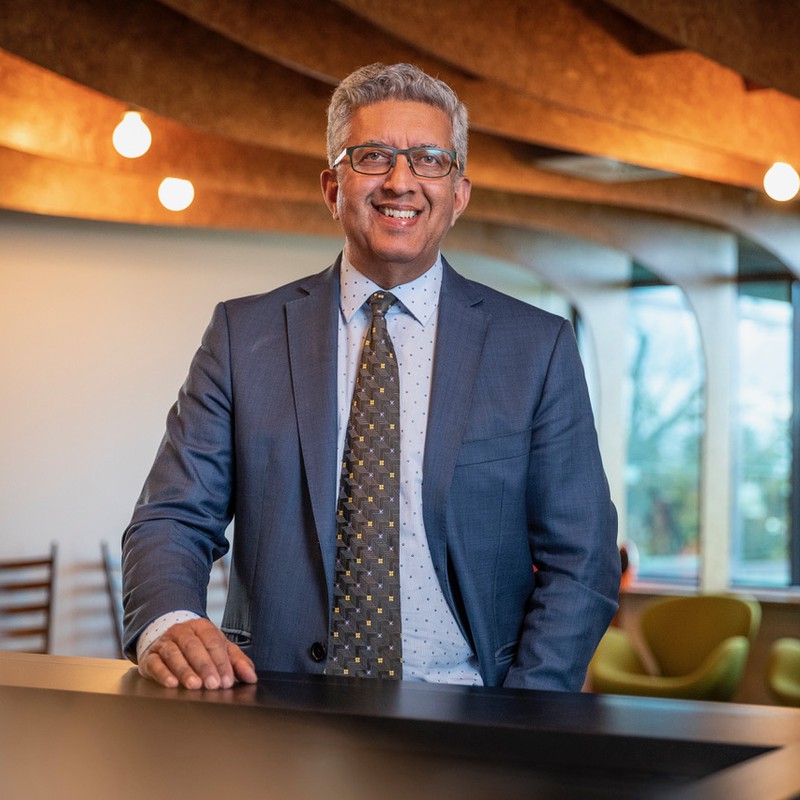 info@dranilsharma.co.nz
09 520 0745
Contact
Anil was inspired to become a doctor at the age of 11 by his maternal grandfather who was the kindest person he has known. He has undergone an extensive education and training programme (both in the UK and NZ) and has been in medical practice in New Zealand for over 24 years.
His main areas of expertise are in the holistic management of pelvic pain, endometriosis, heavy or abnormal periods and urogynaecology (prolapse and bladder problems). He undertakes surgery for endometriosis, ovarian cysts, fibroids, prolapse and urinary incontinence. He undertakes keyhole surgery (hysteroscopy and laparoscopy) including for hysterectomy and fibroids. He also undertakes (Novasure) endometrial ablation having the largest experience of this in New Zealand.
He consults mainly at Ascot Central next door to Ascot Hospital and also at a Takapuna visiting clinic.
He specialised in Gynaecology (and for many years Obstetrics), drawn initially to women's health because of the diversity of the speciality which allows for personable interaction and surgery where needed. The joy and adrenaline of childbirth and the skills to be able to make a difference in the lives of new parents was a major draw.
Anil has focussed on Gynaecology for many years, having given up his busy Obstetric practice. During his career, he had delivered around 5000 babies. He was awarded membership of both the UK and Australian & New Zealand Royal Colleges of Obstetricians and Gynaecologists after passing both higher Specialist exams. He also has a diploma in medical law where the main focus was on ethics and patient rights. He is committed to updating his practise and undertakes the Continuing Medical Education Programme of the Royal ANZ College.
He also gives many postgraduate lectures to family doctors and nurses about his specialty. Anil also enjoyed being the Women's Health Expert for TVNZ Good Morning and has written widely for a number of magazines about women's health issues. Anil was honoured to be made a Fellow of the Royal College of Obstetricians and Gynaecologists (London) in 2008. This is conferred after sustained contributions to the vocation and maintenance of high standards and practice. He is married to a GP and their three daughters were all born in New Zealand. His spare time is spent with the family and in the great NZ outdoors.

It has always had to be New Zealand for him since his first 'OE' (Wellington Women's Hospital 1993). Go Aotearoa NZ!

Qualifications
MB ChB (Bachelor of Medicine and Surgery, Leicester University)
Diploma of Geriatric Medicine (Royal College of Physicians, London)
MRCOG (Member Royal College of Obstetricians and Gynaecologists, London)
MRANZCOG (Member, Royal ANZ College of O & G, Melbourne)
FRANZCOG (Fellow, Royal ANZ College of O & G, Melbourne)
Certificate of Completion of Specialist Training (Specialist Training Authority UK)
Diploma in Legal Aspects of Medical Practice (Cardiff University)
Accredited Colposcopist (British Society for Colposcopy, Birmingham and London)
FRCOG (Fellow Royal College of Obstetricians and Gynaecologists, London)
Vocationally registered as a Specialist Obstetrician and Gynaecologist with the Medical Council of New Zealand
Member Australasian Gynae Endoscopy & Surgery Society
Member International Urogynecological Association
Member of the Board of Trustees St Cuthbert's College
---
"

I cannot thank Dr Sharma and Anne enough for their kind, compassionate and life-saving care. Anne went out of her way to find me an appointment when I was in a bind. Dr Sharma was amazing from the get-go, listened to my concerns, thoroughly explained my situation and immediately provided me with top notch medical care. I will forever be grateful.

Danielle

"

Dr Sharma strikes the perfect balance between approachability and professionalism. In this way he engenders trust and confidence in his assessment and surgical intervention.

Jan

"

Anil is a very kind-hearted person, who is attentive, listens, and genuinely cares about you as a patient. He works hard to acknowledge and understand your perspective around other aspects of your life, in order to determine an appropriate plan forward for medical care and recovery. I'm really grateful to have had Anil on my team. Thanks so much!

Hinerau

"

Dr Sharma is an outstanding practitioner. He is clearly well-versed in the area of Gynaecology and can discuss with you the pros and cons around even the newest advances in the field to help you make an informed choice. He also takes the time to ensure that you fully understand what lies ahead. Rest assured, you are in safe hands.

Yvonne
---
More Information