About Dr Anil Sharma
Anil is a Specialist Surgical Gynaecologist and in Auckland. His expertise lies in the management of women's health problems.
---
Anil was brought up in London and educated in England. After his medical and surgical degrees he specialised in OBGYN with Memberships and then Fellowships of the UK and Aus / NZ Royal Colleges of OBGYN.
He moved to NZ permanently in 2001.
Anil's Qualifications

MB ChB

(Bachelor of Medicine and Surgery, Leicester University 1987)
Diploma of Geriatric Medicine

(Royal College of Physicians, London, 1990)
MRCOG

(Member Royal College of Obstetricians and Gynaecologists, London, 1996)
MRANZCOG

(Member, Royal ANZ College of O & G, Melbourne, 1997)
FRANZCOG

(Fellow, Royal ANZ College of O & G, Melbourne, 1999)
Certificate of Completion of Specialist Training

(Specialist Training Authority UK, 1999)
Diploma in Legal Aspects of Medical Practice

(Cardiff University 2001)
Colposcopist

(British Society for Colposcopy, Birmingham and London)
FRCOG

(Fellow Royal College of Obstetricians and Gynaecologists, London, 2008)
Member Australasian Gynae Endoscopy and Surgery Society (AGES)
Vocationally registered as a Specialist Obstetrician and Gynaecologist with the Medical Council of New Zealand

Expert advisor to the NZ Health and Disability Commisioner
Board of Trustees St Cuthbert's College, Auckland
Advisor and advocate Mothers Matter https://www.mothersmatter.nz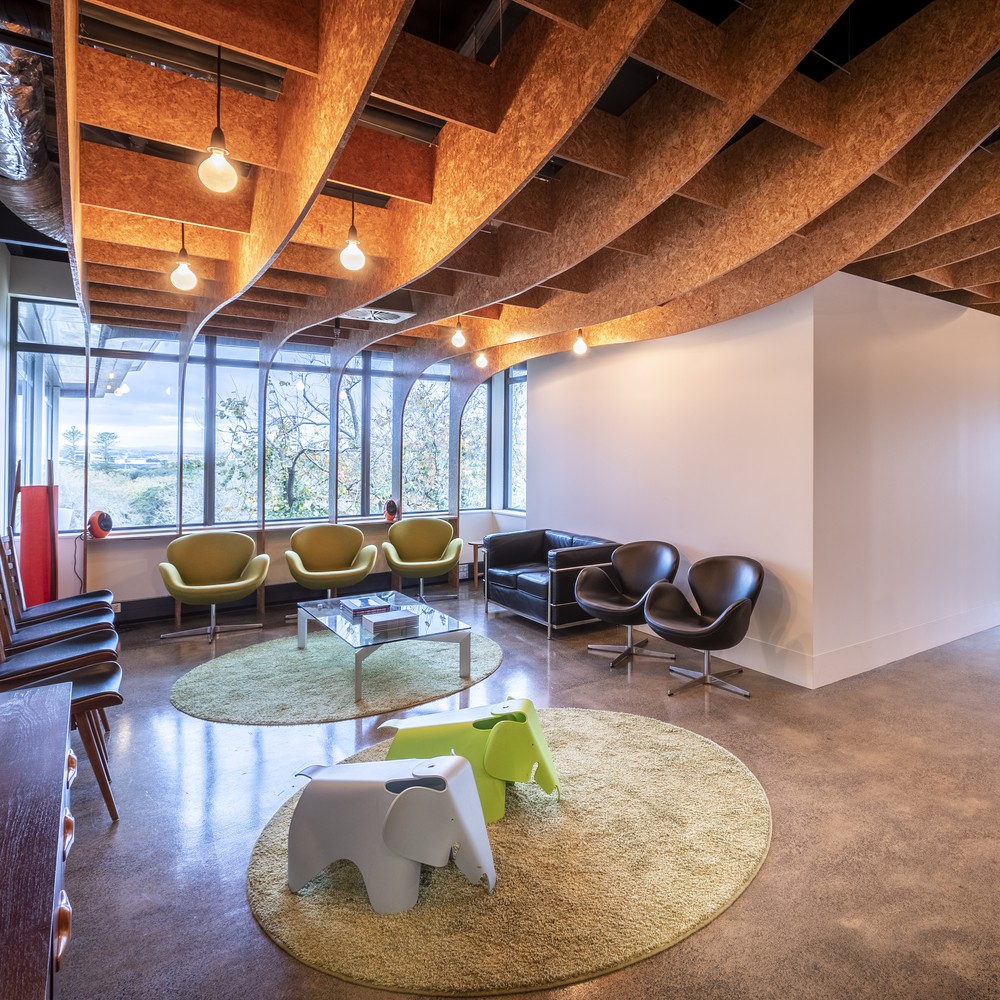 Anil thoroughly enjoys meeting and interacting with people. He is always keen to involve patients in their healthcare. He has focussed on Gynaecology for many years and sadly no longer undertakes maternity care. In his career, he has helped mums-to-be deliver over 5000 babies.
He has a keen interest in ethical practise and respect for patient's rights. He undertook a diploma in medical law at Cardiff University and is often asked to provide medico-legal opinions. He updates his practice and undertakes the Continuing Medical Education Programme (and certification) of the Royal ANZ College. He also gives postgraduate lectures to family doctors and nurses about Gynaecology and writes frequently for medical magazines and a research journal. Anil also enjoyed being the Women's Health Expert for TVNZ Good Morning and has written widely for a number of popular magazines.
Anil was honoured to be made a Fellow of the Royal College of Obstetricians and Gynaecologists (London) in 2008. This is conferred after sustained contributions to the vocation and the maintenance of high standards of practice.
He is married to a GP, Rachel and has three teenage daughters and a much-loved miniature Schnauzer Luis . His spare time is spent with the family and in the great NZ outdoors. He loves comedy, classic cars, modern design and architecture.
He is delighted that the practice is managed by Anne Whineray who is also a trained nurse and adept at all aspects of gynae health care management. We believe in kind empathic care. Anil's life experiences and training in medical practice have included Vascular Surgery, Urology, Renal medicine, Neurology, Oncology, Accident and Emergency, Elder Health, Orthopaedic Surgery, Psychiatry and of course the vast majority of it in Obstetrics and Gynaecology.
Anil has considerable surgical experience (30 years and counting) and performs a wide range of procedures having undertaken a traditional (and long) training programme in the UK (Leicester, Sheffield, Bath, Bristol, Poole, London, Taunton, Wrexham, Newport, Cardiff) and NZ (Wellington, Hamilton, Palmerston North).
We aim to provide you with an efficient and sensitive, personalised service. At all times we will strive to keep you well-informed and to allay your anxiety. We will listen to your wishes carefully and help you to achieve truly informed choice in your healthcare. We will take heed of your comments that will help us to continually improve the provision of Gynaecology health care.
---
"

Dr Anil Sharma is a very professional, warm and charming person. He gives clear concise information about procedures which is empowering. I would highly recommend him as a gynaecologist. Anne, his practice nurse/ manager is also a very professional and delightful person. Thank you for your care., Allison

Allison

"

The best Gynecologist, I am so lucky to have found him. Solved issues and gave me results all while taking all the stress off me. Would highly recommend.

Kylie

"

I have really enjoyed every meeting with Dr Anil Sharma. He is so charismatic. Such a nice feeling to know your problems are being handled in such a professional way. He is very caring, really funny, sympathetic, interesting and also interested in what you have to say. I am so lucky to have him alongside me when I have any gynecology problems. Right from the time you enter his rooms, at reception you are taken great care of by Anne - his lovely receptionist - and then usually very little wait time, you are then safe and secure in the knowledge you are getting the best care and attention you could possibly ask for.

Betty

"

Dr Sharma is an outstanding practitioner. He is clearly well-versed in the area of Gynaecology and can discuss with you the pros and cons around even the newest advances in the field to help you make an informed choice. He also takes the time to ensure that you fully understand what lies ahead. Rest assured, you are in safe hands.

Yvonne

"

Dr Sharma strikes the perfect balance between approachability and professionalism. In this way he engenders trust and confidence in his assessment and surgical intervention.

Jan

"

If you're looking for a gynecologist who'll listen and give you options and know about Endometriosis, who'll lay out a plan etc this is the Gynae for you.

Great at communicating, if surgery is the option you want to take then this is your Dr, will call on other specialists if needed to get a thorough tougher surgeries. I was grateful to have 3 surgeons for my 2nd Op as it was a lot more complicated this time round.

Easy to get answers if you're unsure of anything Anne is only an email or phone call away.

Highly reccomended helped me get diagnosed with Endometriosis, 2 surgeries later and I feel 100% no pain which is amazing and i know if it does come back Anil an Anne are only phone call / email away but hopefully I'm good for awhile 😊 😀

Andrea

"

Anil is the nicest Dr you could hope to see. He is caring and listens and doesn't make you feel stupid for concerns that you have. I would definitely recommend him.

Samantha

"

Very happy with the level of care and service from Dr Anil Sharma and his Practice Manager Anne. Anil is very understanding and knowledgeable and puts you at ease the moment you walk in. His personal level of care for you pre, during and post Surgery is exceptional. Would not hesitate to recommend Anil as a Gynaecologist and Surgeon.

Star

"

What a blessing it was to have Dr Sharma as my surgeon recently for pelvic prolapse repair surgery. He explained the procedure very clearly, and though I was nervous and apprehensive. with his caring nature and humour, plus knowledge and experience, I felt safe in his hands. Thank you Anil, you are number One!!

Colene

"

Do you go off your gut feeling? I do, and I had to push my way through the health system to get answers and failed along the way. Until I met Dr. Sharma and all my issues made sense. A very clear, focused, caring Doctor/ Surgeon that listens and explains very clearly on what is the best outcome is for your health issue. I had a hysterectomy, I'm 50 and without his skill and experience I would have never recovered from my surgery so quickly. From pre-surgery, recovery, home recovery to complete recovery I was guided by Dr. Sharma and his nurse to allow for the best result possible from a surgery that I feared would change my life forever. Well it did and for the better! I'm 6 weeks post surgery back to my active life, feeling well and happy. I have much to be grateful for and so will you. Oh, and even though scars are part of your life story you may be concerned of those, Dr. Sharma considers those too and they are tiny! I know and have seen other post surgery clients who used someone else and the scars are very different to mine, much worse. A bit silly to focus on something so minute since good health means everything no matter the scar it leaves behind. Thank you Dr. Sharma

Claudia
---