Dr Anil Sharma
Anil
Gynaecological Surgeon
---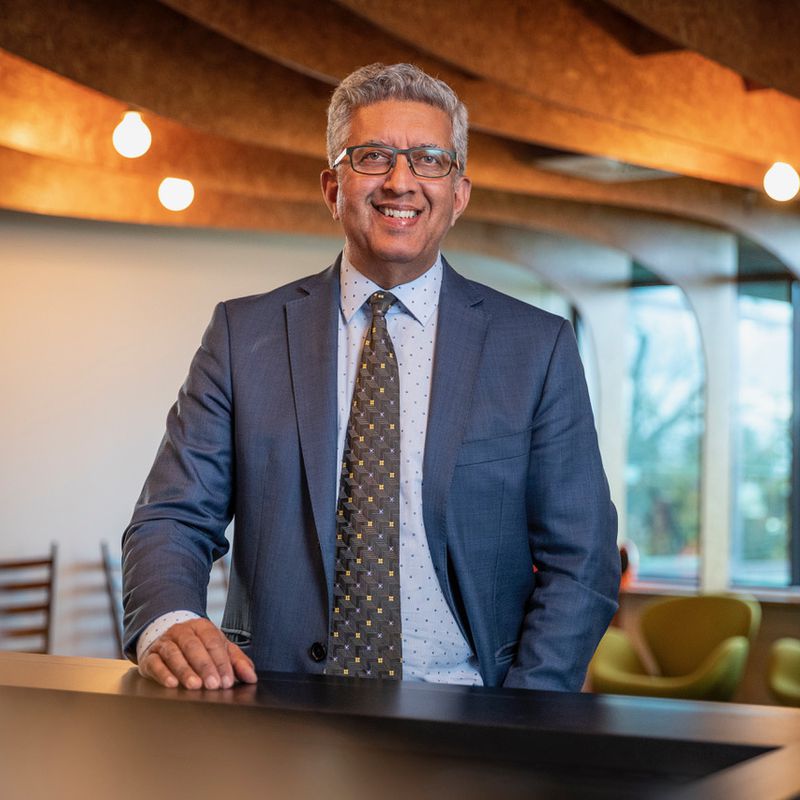 info@dranilsharma.co.nz
09 520 0745
Contact


Anil was inspired to become a doctor at the age of 11 by his maternal grandfather who was the kindest person he has known. He has undergone an extensive education and training programme (both in the UK and NZ) and has been in medical practice in New Zealand for over 24 years.
His main areas of expertise are in the holistic management of pelvic pain, endometriosis, heavy or abnormal periods and urogynaecology (prolapse and bladder problems). He undertakes surgery for endometriosis, ovarian cysts, fibroids, prolapse and urinary incontinence. He undertakes keyhole surgery (hysteroscopy and laparoscopy) including laparoscopic hysterectomy and laparoscopic myomectomy (fibroids). He also undertakes Novasure endometrial ablation having the largest experience of this in New Zealand.
He consults at Ascot Central next door to Ascot Hospital and also at 26 Bracken Ave (Takapuna visiting clinic).
He specialised in Gynaecology (and for many years Obstetrics), drawn initially to women's health because of the diversity of the speciality which allows for personable interaction and surgery where needed. The joy and adrenaline of childbirth and the skills to be able to make a difference in the lives of new parents was a major draw.
Anil has focussed on Gynaecology for many years, and sadly no longer provides maternity care. During his career, he had delivered around 5000 babies. He was awarded membership of both the UK and Australian & New Zealand Royal Colleges of Obstetricians and Gynaecologists after passing both higher Specialist exams. He also has a diploma in medical law where the main focus was on ethics and patient rights.
He also gives many postgraduate lectures to family doctors and nurses about his specialty. Anil also enjoyed being the Women's Health Expert for TVNZ Good Morning and has written widely for a number of magazines about women's health issues. Anil was honoured to be made a Fellow of the Royal College of Obstetricians and Gynaecologists (London) in 2008. This is conferred after sustained contributions to the vocation and maintenance of high standards of practice. He is married to a GP, Rachel and has 3 daughters and a much-loved miniature Schnauzer Luis. His spare time is spent with the family and in the great NZ outdoors.

It always had to be New Zealand for him since his first 'OE' (Wellington Women's Hospital 1993). Go Aotearoa NZ!
Qualifications and Memberships
MB ChB (Bachelor of Medicine and Surgery, Leicester University)
Diploma of Geriatric Medicine (Royal College of Physicians, London)
MRCOG (Member Royal College of Obstetricians and Gynaecologists, London)
MRANZCOG (Member, Royal ANZ College of O & G, Melbourne)
FRANZCOG (Fellow, Royal ANZ College of O & G, Melbourne)
Certificate of Completion of Specialist Training (Specialist Training Authority UK)
Diploma in Legal Aspects of Medical Practice (Cardiff University)
Accredited Colposcopist (British Society for Colposcopy, Birmingham and London)
FRCOG (Fellow Royal College of Obstetricians and Gynaecologists, London)
Vocationally registered as a Specialist Obstetrician and Gynaecologist with the Medical Council of New Zealand
Member Australasian Gynae Endoscopy & Surgery Society
Member International Urogynecological Association
Member of the Board of Trustees St Cuthbert's College
Advocate for Mothers Matter https://www.mothersmatter.nz
---
"

Anil is a wonderful doctor. He puts you at ease straight away, he listens and make you feel like a real person. He also knows his stuff. I would happily recommend him to all.

Andrea L

"

Dr Anil Sharma was recommended by my doctor - and what a great recommendation it was. Both Anil and his nurse are friendly, engaging and professional. Anil communicates everything clearly, has time for his patients.... and gets the job done!
The rooms have great vintage decor too!

Louise

"

I have really enjoyed every meeting with Dr Anil Sharma. He is so charismatic. Such a nice feeling to know your problems are being handled in such a professional way. He is very caring, really funny, sympathetic, interesting and also interested in what you have to say. I am so lucky to have him alongside me when I have any gynecology problems. Right from the time you enter his rooms, at reception you are taken great care of by Anne - his lovely receptionist - and then usually very little wait time, you are then safe and secure in the knowledge you are getting the best care and attention you could possibly ask for.

Betty

"

Dr Anil must be the most caring doctor that I have ever encountered and he knows his speciality too

Karyn

"

I cannot thank Dr Sharma and Anne enough for their kind, compassionate and life-saving care. Anne went out of her way to find me an appointment when I was in a bind. Dr Sharma was amazing from the get-go, listened to my concerns, thoroughly explained my situation and immediately provided me with top notch medical care. I will forever be grateful.

Danielle

"

Dr Anil Sharma is incredible, and he is a wonderful surgeon. I really appreciate how he took his time to explain about advanced endometriosis and the treatment options. With his wealth of Knowledge and information, I immediately felt at ease – and felt assured in my receiving expert medical care from him. In addition, Anne his nurse is always very helpful and an email away. I had such a fear about going through this whole procedure as I have heard of many positive and negative feedback from others. Even, through my own experience I went to Dr Shrama for second opinion as my first surgeon delayed my surgery and she recommended that I take zoladex injection in the interim. I felt that it was a blessing in disguise that my surgery was postponed by my first surgeon or else I would have never found Dr Shrama. He discussed my condition with another specialist- Dr Rishi Ram who was amazing as well. Dr Sharma and Anne directed me right from pre-surgery, to recovery either at the hospital or at home. I am so glad I chose Dr Anil Sharma and his co surgeon Dr Rishi Ram and I would highly recommend to anyone.

Reshmin

"

What a blessing it was to have Dr Sharma as my surgeon recently for pelvic prolapse repair surgery. He explained the procedure very clearly, and though I was nervous and apprehensive. with his caring nature and humour, plus knowledge and experience, I felt safe in his hands. Thank you Anil, you are number One!!

Colene

"

If you are looking for a specialist who will listen to you and involve you completely in the treatment plan then Anil is your man. After several very successful years under his care I wouldn't recommend anyone else.

H C

"

Dr Sharma is an outstanding practitioner. He is clearly well-versed in the area of Gynaecology and can discuss with you the pros and cons around even the newest advances in the field to help you make an informed choice. He also takes the time to ensure that you fully understand what lies ahead. Rest assured, you are in safe hands.

Yvonne

"

If you're looking for a gynecologist who'll listen and give you options and know about Endometriosis, who'll lay out a plan etc this is the Gynae for you.

Great at communicating, if surgery is the option you want to take then this is your Dr, will call on other specialists if needed to get a thorough tougher surgeries. I was grateful to have 3 surgeons for my 2nd Op as it was a lot more complicated this time round.

Easy to get answers if you're unsure of anything Anne is only an email or phone call away.

Highly reccomended helped me get diagnosed with Endometriosis, 2 surgeries later and I feel 100% no pain which is amazing and i know if it does come back Anil an Anne are only phone call / email away but hopefully I'm good for awhile 😊 😀

Andrea
---
More Information